The Department of Health & Social Care (DHSC) have issued the attached Supply Disruption Alert (SDA) with advice on managing issues due to shortage of EpiPen adrenaline auto-injectors.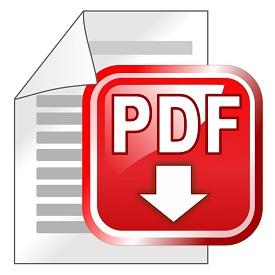 The SDA recommends that all health care professionals ensure that:
Adult and child adrenaline auto-injectors are only prescribed and dispensed to those who truly need them.
Repeat prescriptions and supply are managed diligently and patients advised that:

they should NOT dispose of their expired devices until they have replaced them.
adrenaline auto-injectors expire on the last day of the month indicated – a device labelled 'April 2019' does not expire until the end of April 2019.
The MHRA have extended the use by date of certain batches of adult EpiPen by four months (see below or here).
| | | |
| --- | --- | --- |
| LOT | Labelled Expiry Date (end of the month) | Extended Use by Date (end of the month) |
| 6FA794J | 07.2018 | 11.2018 |
| 6FA795Y | 07.2018 | 11.2018 |
| 7FA112F | 09.2018 | 01.2019 |
| 7FA106B | 09.2018 | 01.2019 |
| 7FA283B | 10.2018 | 02.2019 |
| 7FA251D | 10.2018 | 02.2019 |
| 7FA250B | 10.2018 | 02.2019 |
| 7FA265C | 11.2018 | 03.2019 |
| 7FA265B | 11.2018 | 03.2019 |
Where possible, prescribers should not prescribe a replacement adult EpiPen whilst the original is within the extended use by date.
Some adults and children may need to switch from their usual device to alternative adrenaline auto-injector devices. The different brands of adrenaline auto-injectors are not used in exactly the same way and specific training and advice is required. See attached guidance.
Junior adrenaline auto-injectors (150mcg) must only be dispensed to children under 30kg, in line with the existing established guidance. Other children weighing more than 30kg need to be given adult auto-injectors (300mcg). See attached guidance & BSACI guideline.
Prescribers should work in close collaboration with local pharmacies to understand which devices are available. Prescribers and pharmacists should work together to ensure patients who are switched to an alternative device are trained appropriately and understand how to use the new device.
Prescribers and pharmacies should regularly check the Specialist Pharmacy Services website for updates: https://www.sps.nhs.uk/articles/shortage-of-epipen/