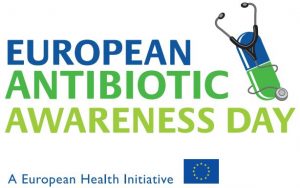 World Antibiotic Awareness Week (WAAW) takes place from 14th – 20th November 2016 and European Antibiotic Awareness Day takes place on 18th November 2016.
As you will no doubt be aware, one of the greatest threats we face globally is that resistance to existing antibiotics is increasing. Our UK Independent Review on AMR, led by Lord Jim O'Neill and published in May highlighted that unless we act to tackle this issue now, by 2050 there could be up to 10 million deaths and an economic cost of £66 trillion.
Ensuring that we protect the effectiveness of our existing antibiotics and engaging people in what they need to do to help remains a priority and WAAW is a great opportunity to get that message across.
The Independent Review also highlighted that a global public awareness campaign is required. In response, Public Health England has developed a range of resources for you to use locally to promote the importance of appropriate use of antibiotics. All materials are freely available online.
Join this movement and take action to tackle antimicrobial resistance locally:
become an Antibiotic Guardian and share this graphic by including it on your email signature for one week (14-20 November) to coincide with WAAW
forward this letter to colleagues and ask them to become an Antibiotic Guardian
share this letter with partners and using the resource materials
complete and encourage staff members to complete the AMR e-learning module from Health Education England, this will only take approximately 25 minutes
use your professional and/or organisation's social media (Facebook, Twitter) channels to engage with the campaign before and during WAAW and throughout the cold/flu season using #AntibioticGuardian
Encourage community pharmacies to have antibiotic awareness activities in store
By taking these simple steps you will already be helping to contribute to our actions to preserve antibiotics for the future.