Hello [subscriber:firstname | default:reader].
Cumbria & North East Flu Campaign 2018/19
The NHS England Screening & Immunisation Team for Cumbria & the North East (ScImm_CaNE) have created an online library of training and reference materials for the 2018/19 'Flu Campaign - with the following content: Hyperlinks to Flu information - including links to Health Education England e-Learning for Health interactive learning package on Flu Immunisation for all healthcare professionals PHE National Flu …


PHE Vaccine Update - 'Flu Special Edition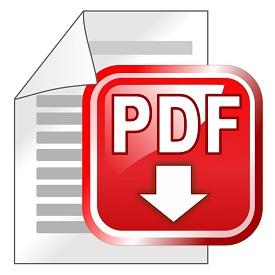 Public Health England have published a 'Flu Special Edition of the regular Vaccine Update newsletter for healthcare professionals. The 'flu special edition aims to be a one-stop-shop resource for this year's flu vaccination campaign and includes information on the following: which flu vaccine to give NICE guidelines: increasing influenza vaccine uptake Greenbook chapter 19 published flu vaccine ordering for the …


Prescriptions for GF Foods in England - Bread & Mixes ONLY in future
The Department of Health & Social Care (DHSC) has decided to restrict gluten-free prescribing to bread and mixes only and have proposed changes to the NHS Drug Tariff and associated regulations. The DHSC intend to implement the planned changes before the end of 2018. A consultation document providing stakeholders with a draft of the proposed amended regulations and describing the work to …


No Deal Brexit - Continuity of Medicines Supplies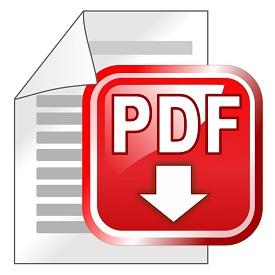 Matt Hancock, the Secretary of State for Health & Social Care, has written to the NHS outlining Government preparations for a 'no deal' Brexit, with considerations for the health and care system. The letter refers to a "....new scheme to ensure a sufficient and seamless supply of medicines in the UK in the event of a 'no deal' Brexit" and includes …


RPS Draft Professional Guidance on Polypharmacy
The Royal Pharmaceutical Society are inviting comments on draft professional guidance on Polypharmacy: Getting our medicines right. Details of the development process are posted in the Professional Standards Section of the RPS website. Comments can be submitted via Survey Monkey.


NICE Bites - Sore Throat & Acute Otitis Media
The North West Medicines Information Centre have published a very useful synopsis of recent NICE guidelines on antimicrobial prescribing for upper respiratory tract infections. NICE Bites 107 summarises NICE NG 84: Acute Sore throat and NICE NG 91: Acute Otitis Media. Both aim to limit antibiotic use and reduce antimicrobial resistance, emphasising the low risk of complications and that most …


Resources to support safer modification of food and drink
NHS Improvement have issued a Patient Safety Alert to highlight patient harm linked to misunderstandings about, or imprecise application of terms used to describe thickened fluids or food texture. The Patient Safety Alert also draws attention to the requirement for local plans for transition to international standardised terminology in the NHS and across the UK - with links to resources …


Updated Antimicrobial Prescribing Guideline
An updated version of the antimicrobial prescribing guideline for primary care in the North East & Cumbria is now available:  Version 4 incorporates changes made to the Public Health England document: Management and treatment of common infections -  Antibiotic guidance for primary care as well as recent guidance from NICE on management of self-limiting respiratory tract & ear infections.


Quinine - QT prolongation risk & interactions
Despite repeated warnings about an unfavourable balance between risks and benefits, prescribing of quinine salts in NECS stakeholder CCGs has remained remarkably constant in recent years. The MHRA have issued a reminder about the potential for quinine to effect the QT interval,  along with updated information about interactions - particularly with anticonvulsant drugs. Advice for healthcare professionals: be aware of …


NHSE & NHC CC OTC QRG
NHS England & NHS Clinical Commissioners have published a quick reference guide (QRG) to Conditions for which over the counter items should not routinely be prescribed in primary care. The OTC QRG sets out the reasons for recommending that certain treatments of limited clinical effectiveness, or used for conditions that are either self-limiting or suitable for self-care, should not be routinely prescribed in primary care - with …